The Lost City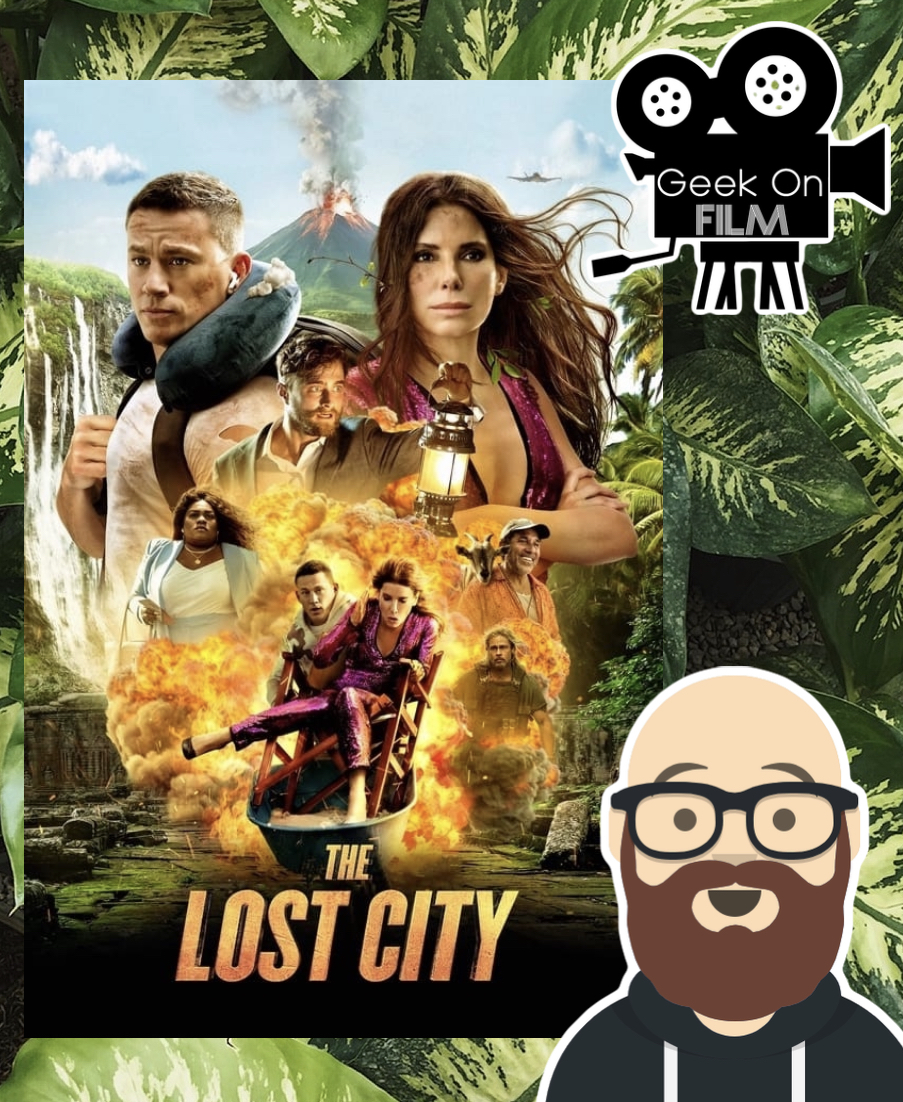 Review Date: | We discussed: listen here
Synopsis: A reclusive romance novelist was sure nothing could be worse than getting stuck on a book tour with her cover model until a kidnapping attempt sweeps them both into a cutthroat jungle adventure, proving life can be so much stranger, and more romantic, than any of her paperback fictions.
Review:
This movie snuck up on me, wasn't really on my radar, I don't think I even saw a trailer for this until the week it dropped. I will generally watching anything Sandra Bullock stars in, she is always charming and can carry most films she appears in, especially a comedy here playing the romance, adventure author Loretta Sage. Channing Tatum is great in this film, charming, handsome and really fun, his vulerability and silliness feels genuine and antithetical to the hero he has represented from the books written by . The biggest surprise and what really helped elevate this movie from a bit of frivolous fun to a more rounded and film that will stick with me a bit longer is the surprise appearance of Brad Pitt as a "real-life" version of Dash the hero of Sage's book series.
A total blast, would have been a fun film to see in the theater, final note Daniel Radcliffe chewing the scenary as the over the top antagonist is so great. If you have Showtime…schedule a (family) movie night.